This is the longest continuous running Lloyd Cole page on the net!
Page created July 26, 1997

Hi, I'm Stacy and this page is for my favorite singer Lloyd Cole. Come in and update everyone on some Lloyd news or tell us your Lloyd Cole story...
(If you wait long enough, you will hear a Lloyd tune!)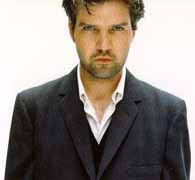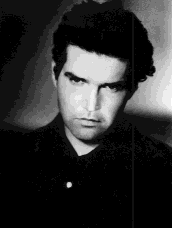 01/22/05 Update:

The page and emails have never been slower. I guess it's a sign of getting older for all of us, including Lloyd. I'm sad the Commotions never came to the USA, I guess it's their way (including Lloyd) to say it's time to move on. I don't think I will be updating the page much anymore, but feel free to keep looking. We all have things to do and places to go, it was fun and please keep listening to Lloyds music. Thanks to all and thanks to Lloyd, take care and...

DON'T GET WIERD ON ME BABE! :)

Goodbye
-Stacy


Message from before:
My idea from a couple of months ago is not working (read below about pictures with lloyd)
I need some new ideas for the web page. One thing that has bothered me is that Lloyd and the Commotions are not doing a show in the states. If you want them to play in the states as much as me, post a message on my message board. Maybe we can convince Lloyd and the Band to come to us!!!
I still want your picture with Lloyd (i posted my pictures, see below, and how about some emails, things have got very slow here....

I think it would be cool to start a picture page of fans with Lloyd! If you have ever taken a picture of yourself with Lloyd send it to me and I will post it on Lloyd pictures. Since this is a fan site, I think it would be fun to post pictures fo Lloyd fans with Lloyd! Unfortunately I do not have a picture of Lloyd and me, maybe if I get to attend a future show, I can get one :)
Lloyd, you can always drop by my house to take one :)
If you want me to post your picture with Lloyd, send it to
lloydcolepage@hotmail.com.
Don't be shy!
Also check my message board for news on a reunion of the Commotions! Thanks to everyone who contributes to this page, I will try to add more soon!

Drop me a note at lloydcolepage@hotmail.com
I would like to know what you think of the page :)

I now have a signed copy of Lloyd's new album, Music in a Foreign Language, click here to see.
Please support Lloyd and buy his new cd. You can find it at Amazon.com or on Lloyd's webpage lloydcole.com. Go to the message boards or send me some emails!









Stacy
(pictures)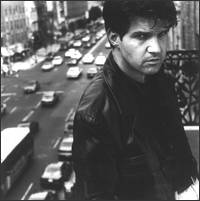 Lloyd